What a beautiful voice! Great song and a very nice cover by sg WANNA BE+.
Sorry I didn't know them until recently. Can't believe these songs are 11yrs, they just hit me. I feel so old.
#1 Get Along together
sg WANNA BE+ covered one of the Japanese famous songs.
I really like the combination of melody and harmony. They sing quite well, I didn't know they could sing Japanese songs, it's very decent singing, quite pleasant and agreeable.
#2 Yakan hikou -with you tonight-
This is one of those good songs that you lip sing and stare out of the car window on a sunny day.
Love this song especially the chorus part, beautiful and magical.
You should listen to them.
Sound producer: Yasuhiro Yamane
Get along together – I can't find someone dislikes this song, this is one of the best songs ever exist till date. I love this song, have since the first time I heard.
Although the song was released in 1993, still my favorite.. as if it was released yesterday.
I had a huge crush on him back then. He was one of popular musician in the 1990s Japan.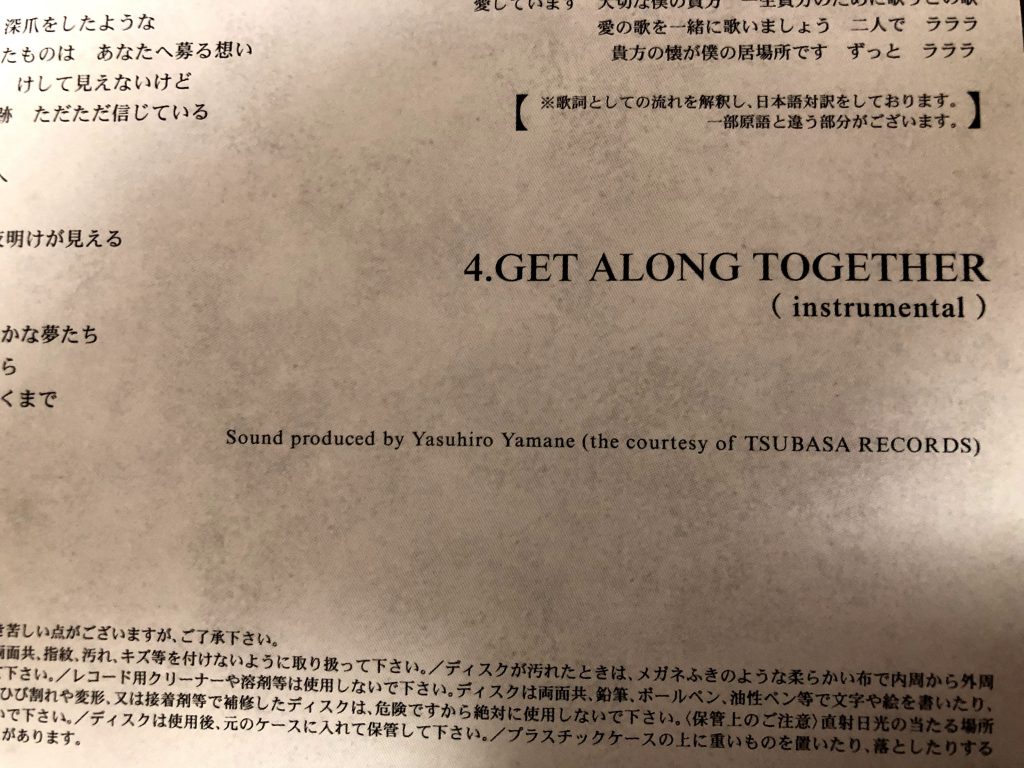 The original song completely fits the story of Mr.Yamane's friends. He wrote Get along together in a week and sang at their wedding.
He made his debut with this song, later he rearranged the song design. With this achievement, Mr.Yamane has become a musician to have a million-seller.
I know I'm not the only one who is deeply impressed while listening to this song.
Guess now 2019 who is still listening to this song? Anyone. Because this song still remains standard for wedding in Japan.
Get along together(original)

Listening to it in 2019 and still thinking this is the best song ever and Yasuhiro Yamane is hands down one of the gifted Japanese musicians.
But recently his works are underrated. It's actually sad that many people will never know how beautiful his songs are.
Yakan hikou(original)
meaning: MIDNIGHT FLIGHT

I remember when I used to listen to his songs dreaming that I'd get a power that affects other people or things. Now I've come to listen again and it's no longer my dream anymore. I'm happy now that I can listen to his songs and have someone to think about, and sing the lyrics to them – my children.
Every now and then, I listen to his songs to remember the good times I had. When I was in the early 20s, crappy apartment, cuddled up under the covers with my ex-ex-boyfriend. From the street light outside my window, we laid there listening to Yasuhiro Yamane's albums and watched the rain…his songs put me back there instantly.