Amazing song..stress reliever for me.
This song is about trusting and baring our souls to each other and committing to making something special….so beautiful.
Just hearing Y2's voice sends that little tingle of nerves under the skin. You know you have quality in your ear.
'Though we have some petty quarrels now and then
With tears in earnest, you're the one that scolded me harder than anyone else did'
'Got hurt and count the days when we were unable to breathe, we grow up gradually
And now I will be here anytime so as to be your GUARDIAN'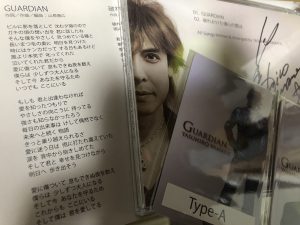 This song makes you feel as if you were blessed to have recognized and shared a rare love.
Few find true purpose in life until it's too late.
Listen to this song in the earphone and close your eyes, you can feel that Y2 is singing for you. Sending you lots of love and blessings.
When I hear him singing my heart opens and as if by magic all the negatively that I have in me disappear.